Radiators are not the most glamorous of interiors but there's no need to leave them out when you're sprucing up your home.
Using Rust-Oleum Radiator Enamel, you can update and revive tired radiators to ensure they both match the theme of your room and don't appear unsightly to guests.
Rust-Oleum Radiator Enamel is available in; White Satin, White Gloss, Chrome and Silver so you're bound to find a shade that creates a perfect, brush-free finish that lasts and protects.For our radiator transformation above we used Rust-Oleum Radiator Enamel in Chrome.
It can be a seemingly challenging project to undertake but the spray can be applied directly to the radiator, is heat-resistant, ultra tough and durable.
Don't just take our word for it! Interior blogger, The Interior DIYer, took on the challenge of updating her old storage heaters which had become a bit of an eyesore.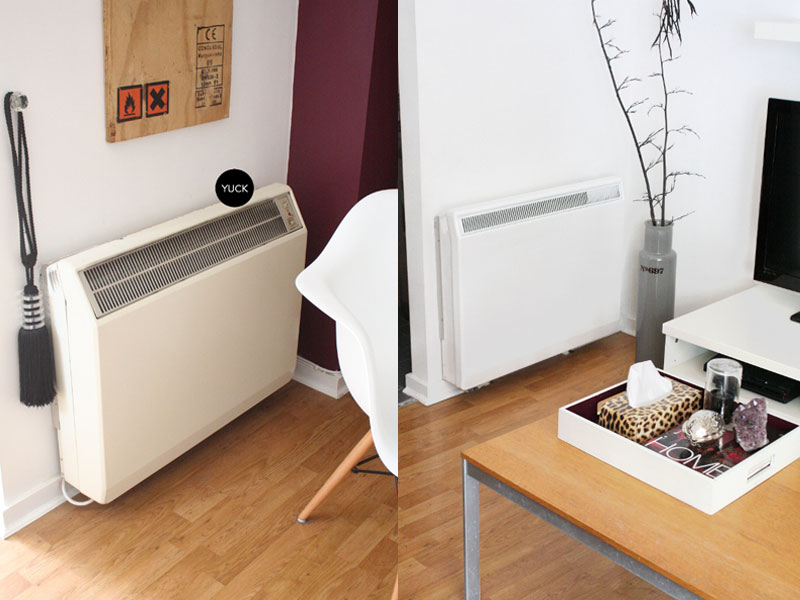 As you can see in the before picture her storage heaters had begun to yellow which were highlighted by the bright white walls. Post makeover, the storage heaters are unrecognisable and make a real difference to the living area.